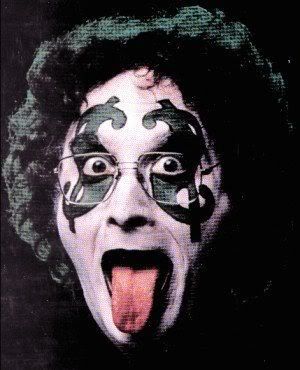 Randy Newman's "A Few Words in Defense of Our Country" contains the first eight bars of "Columbia, The Gem of the Ocean." Newman inserts a snippet of this sentimental, patriotic ballad to remind us all of what makes America rather swell and why we should tune into the Republican National Convention in a few weeks. It's all pretty sly: Like previous Newman efforts, "A Few Words in Defense of Our Country" is a trifle critical of the United States. One could lift some of the song's more forceful lines and drop them into the dialogue bubble of a political cartoon. "Now it seems like we're supposed to be afraid / It's patriotic in fact and color coded." "The end of an empire is messy at best / And this empire is ending."
Newman says he isn't fond of penning "Tom Lehrer-like songs" because being too topical and timely means you date your material. But it's rather fun to skim backwards and re-visit albums like
Sail Away
, and realize his political rhetoric hasn't changed much in 30 years because the political landscape hasn't changed much in 30 years. I suppose that same sense of eternalness is what makes Newman such a qualified candidate to speak on what reeks politically. He went Disneying, but returned without a pair of mouse ears. He won an Academy Award and melted the trophy down for the revolution's bullets. He hasn't changed much either.